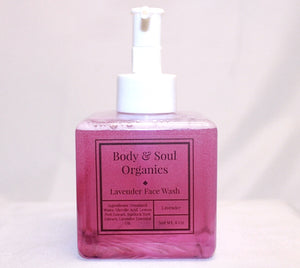 Glycolic acid, a natural-occurring exfoliant derived from sugar that helps exfoliate dead surface skin cells and support natural cellular turnover. 

Glycolic acid gently washes away the outer layer of dead skin cells and brings fresh new skin to the surface. 
Lavender essential oil fights acne, soothes eczema, lightens dark spot, and smoothes wrinkles.