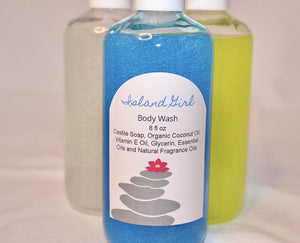 Our pure Castile Body Wash uses natural oils with relaxing scents for the ultimate total body cleansing experience.
You don't have to wait for beach season to have a tropical experience.

Richly infused with banana, mango and coconut oils to bring you an island vibe that fights eczema, is rich in vitamin C, anti-bacterial and softens skin. 
Island Girl will leave you smelling tropical and feeling sun-kissed!